In order for our students to have effective communication skills in their rapidly developing and changing world, as well as in their social and professional lives, active language learning is provided through practical applications.
Foreign language lessons are taught in an environment that promotes active and fluent speaking, rather than relying on grammar patterns and rote memorization methods.
Rich course materials aligned with the Common European Framework of Reference for Languages (CEFR) in language teaching curriculum
"Bringing the World Closer" project, offering overseas summer schools at London Marathon School
Online resources and portals supporting the development of speaking and reading skills
Engaging foreign language activities for our students, including cinema screenings, quizzes, drama workshops, international E-TWINNING projects, portfolio development, and end-of-year performances.
From 5th grade onwards, nationally recognized exams and intensive English preparatory programs in line with CEFR standards
Customized curricula and level classes based on the needs of students at different proficiency levels
Smart language classrooms to ensure auditory and visual coherence in language education
Native teachers for practical language instruction and smart language classrooms to ensure auditory and visual coherence in language education.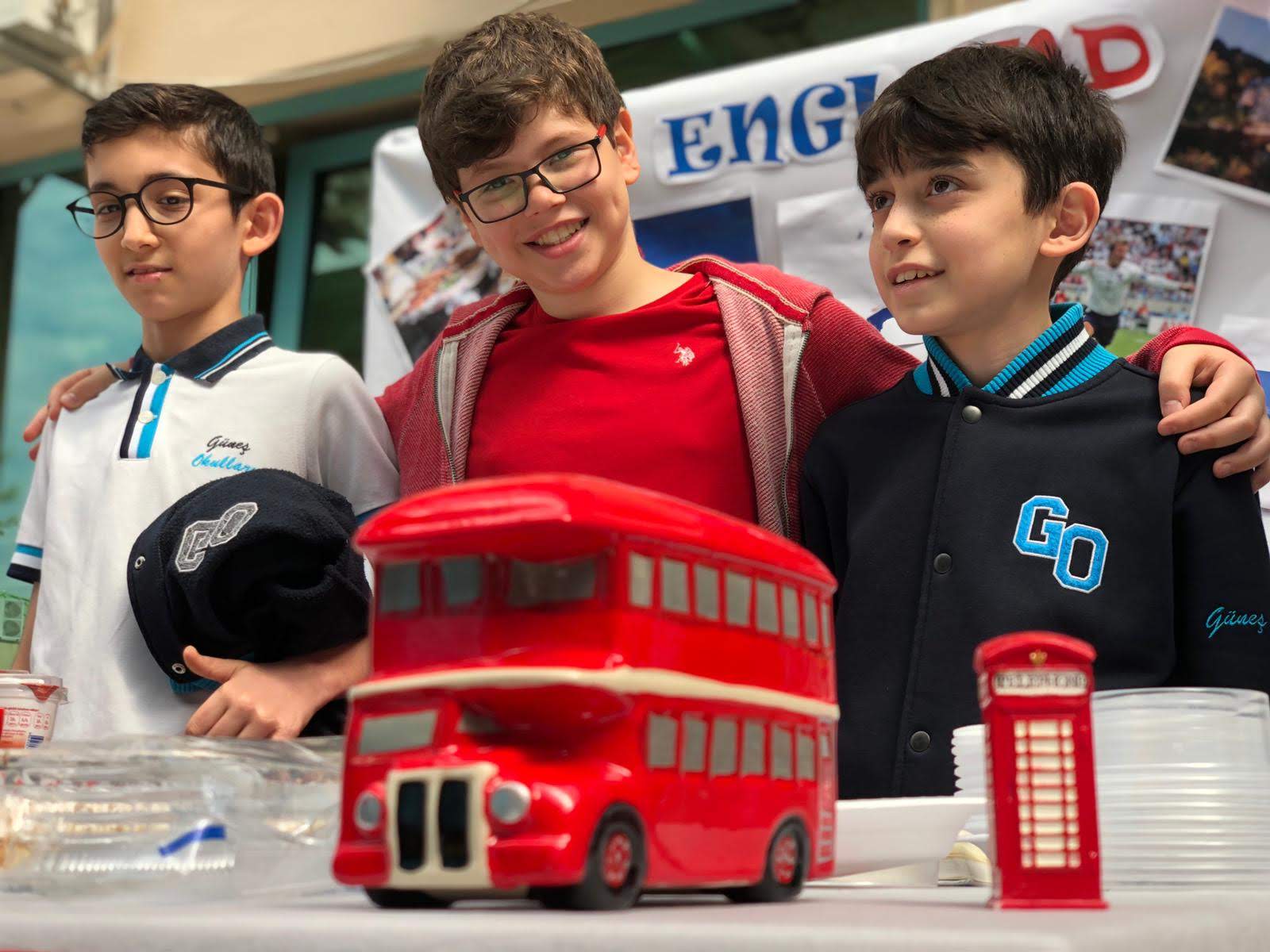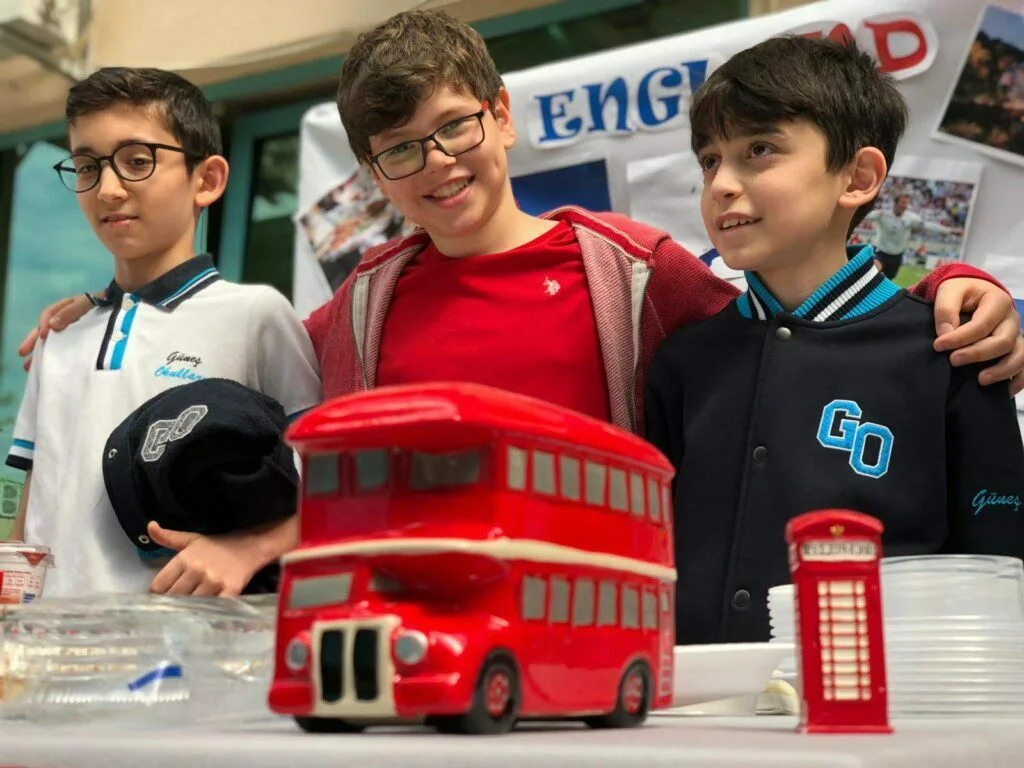 We strive to create the best environment for our students to become global citizens by instilling in them the excitement of learning a new language. Starting from preschool, we employ a conversation-focused approach that maximizes students' exposure to the language, allowing them to acquire English rather than just learn it.
We promote the use of English throughout all areas of our school, making it a natural part of our everyday interactions. With the participation of our staff members from all departments, we encourage the use of English in various settings.
One of the strongest aspects of our school is our Education Coaching system, which supports our students' development through a comprehensive monitoring system. Through regular communication, we identify and address the areas where students need support. Our English Education Leaders, who are experts in language development, track the progress of our students' language skills through periodic "English Progress Tests."
We organize various activities that aim to improve our students' presentation skills and encourage them to speak in front of an audience. Additionally, we conduct confidence-building workshops to enhance their self-assurance. Our interdisciplinary projects focus on integrating students' English skills with other subjects, which is one of our fundamental goals. By doing so, we aim to help students apply their English language abilities in a broader context.