We value the exploration of students' individual abilities, capacities, and interests, as well as the development of their curiosity. Therefore, we provide student-centered teaching methods that foster a sense of excitement for learning.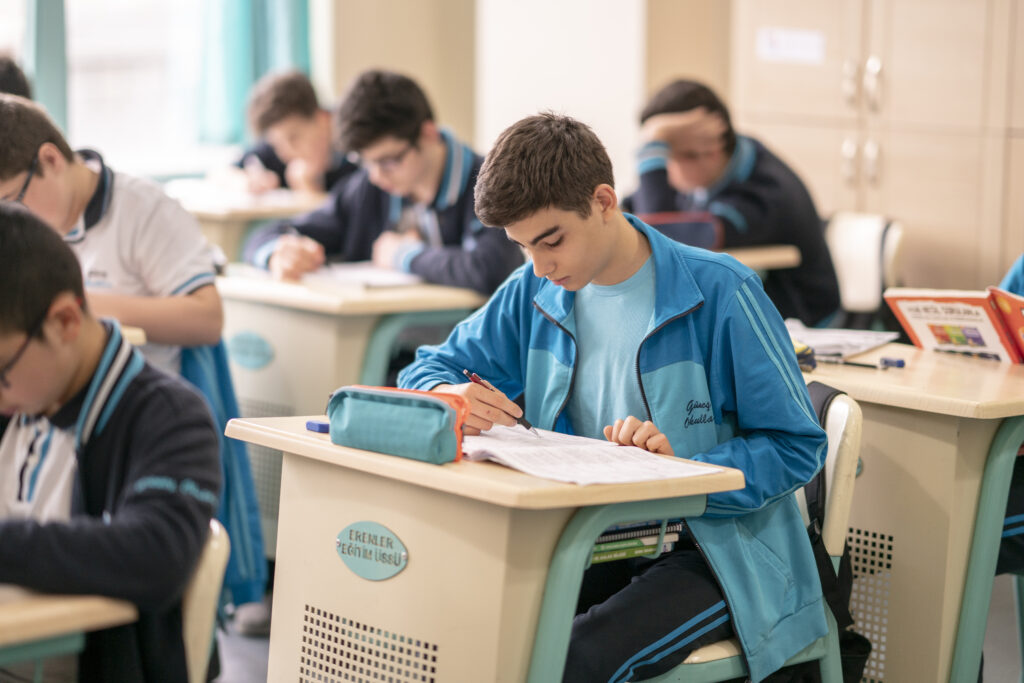 We have embraced an education model where students take an active role instead of rote learning. We provide rich course content that enables students to learn how to use information correctly, ask questions, inquire, understand, and communicate effectively.
Lessons that are taught by recognizing and considering individual differences in students' learning styles.
Digital platforms that include rich content, applications, and assessment opportunities to support academic achievements.
Weekly KDU exams on Mondays to measure and evaluate the outcomes of the previous week's lessons.
Individual goal-oriented studies based on each student's personal success.
Detailed analysis and problem-solving strategies after exams.
Online education where our teachers transform homes into virtual classrooms through closely engaging with and continuously monitoring the rich content they teach.
Weekly e-newsletters that provide parents with information about the week's activities, achievements, and assignments, serving as a parent communication and homework tracking system.
Individual or group tutorials to address any deficiencies based on assessment and evaluation.
Mock exams in all 5th, 6th, 7th, and 8th grades to prepare students for exams.
Intensive 6-day training in 8th grade for excellent exam performance.