The initial steps of a correct and effective educational process are taken with a dedicated team of experts in a warm and joyful learning environment.
We impart skills, attitudes, and proper behaviors to our students through various activities. This period, in which fundamental habits and mental abilities rapidly develop and take shape, is highly valuable to us. Therefore, our preschools are founded to support children's intellectual, emotional, spiritual, social, and physical development.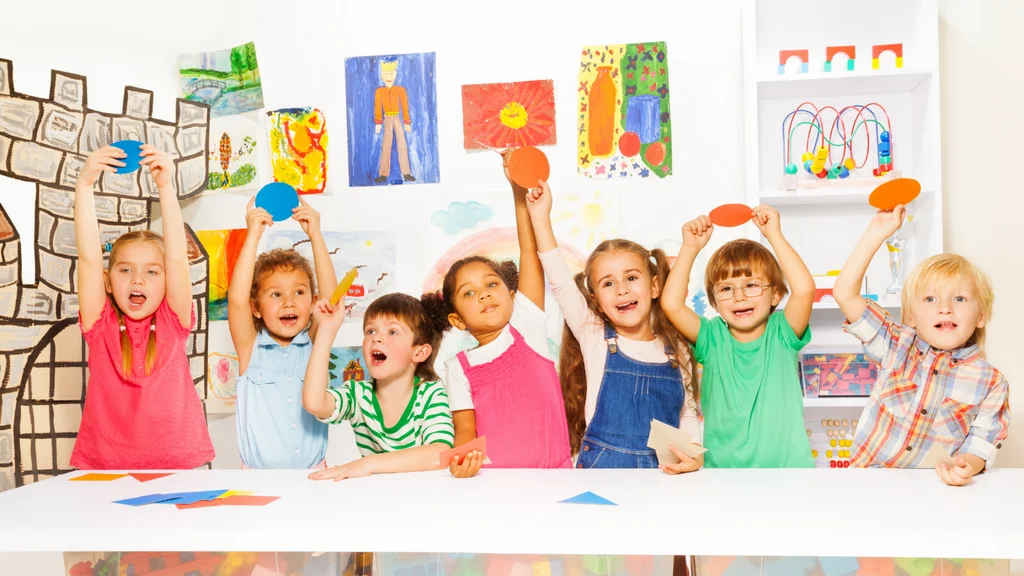 Our goal is to meet children's developmental needs and enhance their skills in all areas of development (cognitive, emotional, spiritual, social, physical, fine motor, gross motor, etc.) to a higher level. At the same time, we foster their curiosity and provide education based on instilling a sense of excitement for learning.
In our schools, the teaching method is based on providing opportunities for children to learn through hands-on experiences, exploration, questioning, researching, experimenting, and making changes rather than simply listening and observing.
We give importance to the native language, foreign language, mathematics, arts, science, and all other disciplines. Therefore, concepts, skills, and attitudes related to character development are examined by integrating them around selected themes.
Planned outdoor activities by teachers enable children to explore nature and support their development through natural play.
Mind and intelligence games, storytelling, drama, play, cutting and coloring, and creative product-making activities are highly valued.
Hence, these practical activities and projects, along with activities promoting healthy eating, fun and educational trips, sports activities, computer and robotics coding classes, and various workshops, help students develop not only academically but also socially as they learn.
Children are provided with opportunities to develop more effective communication with their peers on social and emotional levels. They learn to share, cooperate, make decisions, solve problems, and be themselves.
Through our Values Education curriculum, we provide students with the keys and achievements for a happy lifelong journey aligned with our purpose of creation, tailored to their age appropriateness.
Our students' breakfast, lunch, afternoon snacks, and all our offerings are prepared in accordance with their developmental characteristics and the sensitivity of "Halal and Healthy Food."
The academic skills observed throughout the semester and year, language acquisition progress, changes and developments in values and behavioral skills are documented in progress reports filled out by the respective teachers at the end of each term. These reports are shared with the student's parents.